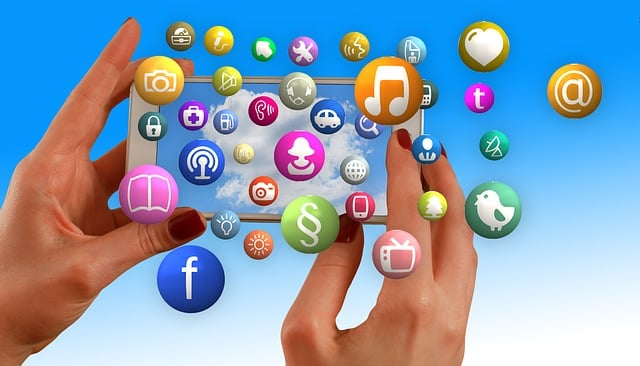 What Is A Common Issue With Social Media Marketing Plans (Latest Guide)
Social media has transformed the way we communicate with the online world. From getting news updates to promoting your products and services, everything works better on social media. There has never been a better time to introduce your business online and take advantage of all the benefits social media has to offer.
The good news is that a massive target audience is waiting for your products and services online. Instagram has over 1.22 billion active users every month. In addition, more than 1.7 unique monthly visitors are present on YouTube. Once you know how to leverage these numbers in your favor, you can drive leads and sales through the roof.
But the bad news is that it is very easy for your business to flop online if you don't execute a solid marketing strategy. So what is a common issue with social media marketing plans that many brands face? Keep reading as we tell you more about it.
Here are Some of The Top Mistakes to Avoid While Creating a Social Marketing Plan:-
1. Not Leveraging Negative Feedback
Bear in mind that no social media marketing strategy is born flawless at the first attempt. So you need to be prepared to take on any negative feedback that the target sends your way. But just because you're getting a lot of them doesn't necessarily mean that your business is set up for failure.
You can, in fact, use the negative feedback to gain some perspective on what's causing your social media marketing issues. It is a great advantage to be able to gain insight into what your viewers like and don't like. Accordingly, you can alter your online business strategy and come back stronger than before.
For those wondering what is a common issue with social media marketing plans, this is a big one. If you actively choose not to leverage the negative feedback you get from your target audience, you'll never move forward. So use it to your advantage and execute the perfect marketing strategy to capture their approval.
2. Spamming Your Viewers With Links
Let's be honest, no one likes a business profile that keeps spamming their followers with links day and night. On the contrary, you are more likely to repel potential customers than you are to sell them your products and services. Constantly putting out links can also make you look incredibly desperate. So you need to avoid this issue with the help of a more sensible and confident approach.
We won't deny that the sole purpose of running a business on popular social media sites is to drive sales. But driving those sales organically is a better way to ensure that your business plan works. Moreover, shoving your product links up everyone's faces is one of the biggest ethical issues in social media marketing that you should avoid.
Instead, try to see the bigger picture and work on telling a story with your products and services. Once you build up your reputation as a trustworthy brand, customers will rush to buy from you. It is also more important to form strong connections with the audience so that you can turn them into loyal clients.
3. Not Checking on Your Business Insights and Analytics
It is a known fact that using analytic tools is a great way to boost your SEO marketing and e-mail marketing. But what most people ignore is that these tools are also incredibly beneficial for social media pages once you start implementing them. One of the most obvious social media marketing issues is not consulting sources like Google Analytics or built-in analytic tools.
Whether it's on Facebook, Instagram or YouTube, your business profile will never grow without studying the data. So you cannot expect to see a boost in your engagement if you continue to go on without analytics tools.
It's always a great idea to keep track of your performance on all social media platforms. These insights will help you study your progress and identify any gaps in your marketing strategy. You will be able to see how many followers you are gaining or losing each day. Moreover, it will also give you an estimate of the number of users your account is reaching daily.
4. Not Being Consistent With Your Page
It's one thing to kickstart a social media business page. But it is an entirely different thing to run your page with consistency even if you don't see the desired results immediately. Many people often wonder what is a common issue with social media marketing plans that often causes brands to flop. And the answer is the lack of dedication, determination, and consistency.
You cannot simply post a few times a week and expect your page to blow up with new followers daily. Posting low-quality pictures and videos that are not planned properly is also a big red flag. In order to build up a loyal community, you need to show the audience that you're in this business for the long haul.
A social media marketing strategy is incomplete without a detailed content calendar. So make sure you create one and plan out everything you need to post beforehand hand. Moreover, you should also upload all your post at a certain time and day.
5. Less Interaction With The Audience
No one is going to buy your products and services if you don't have a strong connection with them. In fact, most clients prefer to buy from brands that make the whole shopping experience more personal. When you think about it from the perspective of a customer, businesses that don't even reply to their comments can be very off-putting.
So don't be afraid to get your head in the game and start interacting with the target audience more. Make sure that you don't miss out on replying to any of the comments. In addition, you should also check your DMs regularly since potential customers will text you with queries about your products and services.
Of course, most social media sites provide many ways to make the interaction more fun for both you and your audience. This includes interactive captions, polls, stories, and more. Coming across as a cold brand that only cares about driving sales is one of the worst ethical issues in social media marketing issue.
Tips to Help Improve Your Social Media Marketing Strategy
1. Remember the 'Social' in Social Media
One of the few ways to form genuine connections with people is to start asking questions. It is extremely crucial to keep the conversation going on interactive social media platforms like Instagram, Facebook and Twitter. If the target is interested in your brand, they will want to inquire about what you're selling them.
So make sure you set aside time each day to answer their queries and spark more conversations that interest them. This is a great way to show your viewers that you are as invested in your business as you want them to be. In addition, you will also be able to establish your brand as reliable and trustworthy.
Are you still not seeing the results you want fast enough? Well, as we've mentioned, not interacting enough is one of the biggest social media marketing issues out there. So don't hesitate to incorporate interesting elements like videos and infographics into your posts to pique the audience's interest.
2. Don't Always Start With a Sales Pitch
Granted, the sole purpose of your business being on social media is to sell your products. But remember that bringing your sales pitch along to every occasion and event. There is a time and place for everything and it applies to running a brand on social media too. After all, no one wants a brand that is constantly trying to force people to buy whatever they're selling.
Instead, take the alternative route and try to tell a captivating story that's related to your products. By including them as part of a broader topic, you can easily get people interested without looking like you're trying too hard. Perhaps one of the most difficult social media marketing strategy issues to overcome is learning where to draw the line with your sales pitch.
Sticking to a general 80:20 rule for your marketing plan is a great way to go. You can dedicate 80% of your content to boosting engagement and interacting with the audience. Similarly, the remaining 20% can focus on advertising your brand and driving sales.
3. Target The Right People
There's no point promoting rock music to a group of people who prefer listening to jazz. The chances of swaying them are extremely low and you lose time and resources trying to connect with them. And running a business page without any social media marketing issues is no different. Ensure that your brand's identity is clear and is reaching the right people on any platform.
Moreover, it is very important to ensure that your message fits into the space where you present it. So the first thing you need to do is to find the right target audience. Once you do, you can go ahead and try to make your products and services as relatable as possible.
This way, you have the guarantees that you will be able to sell your brand to these people. In general, it is also easier to build a great relationship with viewers who are already interested in your niche.
4. Leverage The Right Tools
Many businesses wonder what is a common issue with social marketing plans that sets them back. And not taking advantage of the right tools is one of the biggest issues yet. Moreover, it is important to remember that most social media sites have different tools you can leverage. Most of the time, these tools are quite similar so you can easily implement them in different marketing strategies.
For example, Snapchat, Facebook, and Instagram all offer the Stories feature on their platforms. Besides that, Instagram reels and TikTok videos are also quite similar. YouTube even has a Shorts feature that rivals Instagram stories. Once you really open your eyes and look around, there are tons of tools available for you.
5. Be Familiar With Popular Lingo in Your Niche
If you want the target audience to view your brand as an expert in your niche, you need to be familiar with the lingo. So make sure you're always tailing them to pick up the hints they leave behind. A few things to observe are what they're currently interested in and which of your competitor's posts they like the most.
Once you gather all that insight, you can easily come up with a solid business plan that targets their needs. It will also give you tons of ideas for creating captivating content. Additionally, keep an eye out for trending topics, hashtags and viral memes you can use to banish social media marketing issues for good.
6. Use Analytics to Improve
We've said it before and we'll say it again, analytics tools build up a strong business plan with no social media marketing issues. The good news is that most platforms offer built-in analytics tools to give you the data you need. So you can easily study how well your brand is reaching the target audience.
It is also a great way to tell which posts or products are receiving more attention than others. You can model a foolproof marketing strategy according to these insights and promote your business on social media more effectively. It is advisable to focus on engagement and actions rather than follower count.
Conclusion
Social media is where all the hype is and businesses are scrambling to get a taste of it. But in the middle of that rush, most of them go in without a good plan and fail to make it big online.
But with these tips, you don't have to be one of those brands that make an appearance on social media as a one-time thing. As you learn how specific content and strategies affect your performance, you will be able to refine your marketing tactics better. If you keep this up, you will start seeing amazing results in no time.