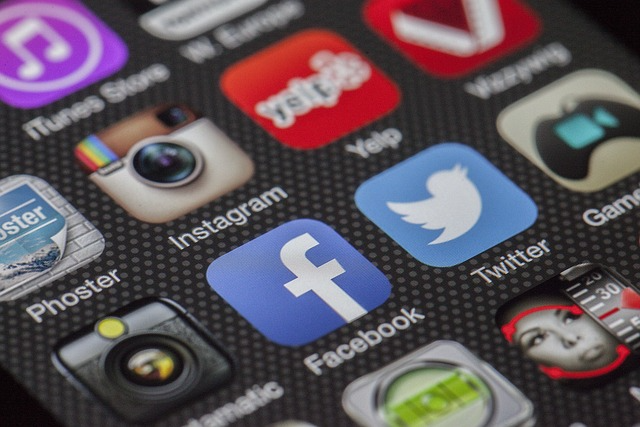 5 Best Social Media Marketing Tips
According to Kami Huyse, there's a basic rule when it comes to social media platforms and that is the fact that they constantly keep on changing. The CEO of Zoetica Media outlines how if something fails to change, it's basically portraying a community's urge to network. Social Media in this day and age is the most powerful weapon to get across to a diverse set of people.
With more than a billion people on social media, it becomes crucial to know how to use it to your advantage. A fun fact: nearly 77.6 percent of startups and small businesses tend to utilize social media platforms for promoting their businesses organically.
Top SMM tips and tricks for beginners
With such a large majority of people using social media marketing services to market their products, you have to use your resources smartly so that you bring a fresh and different approach to your marketing technique.
This way, you will be able to promote your product uniquely. When beginning to market your products on social media, it might take a while to understand how to go around the process. This is why we have outlined a few tips that'll help you.
1. Try to post frequently and consistently
Posting often helps followers know that you are engaging with them. But it is vital to be consistent otherwise you tend to lose followers. Marketers also have to keep in mind not to overdo things while doing social media marketing. Social media marketing services often get very repetitive and monotonous. It is important to keep your social media lively and different.
When using Facebook's personal page, post as many times as you want. If using a Facebook business page, do not post more than 1-2 times per day and no more than 7 times per week. On Twitter, the more you tweet the more exposure you get and on Pinterest, a few times per day is enough. Instagram has the power to reach a very large audience hence posting correctly on Instagram is detrimental.
Post no more than twice or thrice a day and keep the content fresh and lively. This would not agitate the followers. It is important to use new ideas and a different approach because social media isn't confined to any boundaries.
2. Share unique content
By sharing content that your followers and the audience are interested in seeing, you tend to attract a larger audience. Your posts and stories should be unique.
Try searching up the pages your audience follows and also run a thorough analysis. On Instagram, you can know your followers' age and gender. That would really help you understand what type of content to post.
3. Interact with your followers and clients
Interacting with your followers seems like a tedious task but it sure has its benefits. The advantage of employing social media marketing services is its ability to reach out to every customer and making a customer feel heard makes a lot of difference. By interacting with them, they feel important as opposed to the usual.
This will make your product and company different and attract more audiences. Interacting with customers and your audiences at large also helps the product get a positive response with constant feedback.
4. Employ a PR team of professionals
It is detrimental to stay away from controversies when on social media. However, sometimes negligence in any product marketing, can offend followers and spur negative publicity.
In such situations, having a well-informed and experienced PR team can help you get through tough times without leaving an adverse impact on your brand.
5. Connect with your content/product
Develop a personal attachment and connection with what you do. If you genuinely find your product to be useful and help people, you will need to express it and incorporate personal experiences while marketing across numerous social media platforms. Talk about its impact and encourage people to share their experiences as well.
A personal touch to any product will connect with customers on a whole new level compared to social marketing strategies which are solely implemented to acquire profit.
Bottom Line
According to Ardath Albee, Social Media can surely offer a conversational extension to any business-to-business company. The CEO of Marketing Interactions further outlines how this can assist with nurturing programs. He shares that social media offers users the opportunity to humanize their communications. Thus, enabling companies to be more approachable.
A good social media marketing scheme has the power to reach millions as long as the marketers
are true to the company and the product. Trying to indulge in too much too quickly can have its backlashes and companies should try and stick to unique planning. Implement the five primary tips outlined above if you are a beginner and see how it will impact your social media handle's overall reach.